THE SMART COOKING PAN FOR EVERYONE
Home cookware that lets you weigh your food, display pan temperature, and help keep track of your calories. No apps, phones, or extra gadgets needed.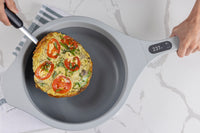 INTELLIPAN™ FEATURES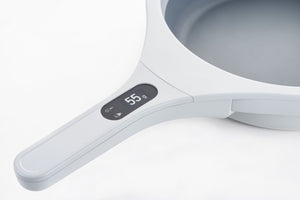 Weight Display
Keep your measurements accurate with Intellipan's built-in weight sensor, that allows you to weigh your food and help keep track of your calories.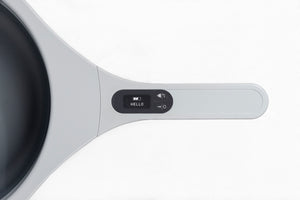 LED Screen
Weigh your food and monitor the temperature of the pan directly from the LED screen. Cook with precision by toggling between Fahrenheit and Celsius, and select your measurement unit of choice (kilograms, pounds, ounces, or grams). See the temperature and weight in a split screen or together in a single view option.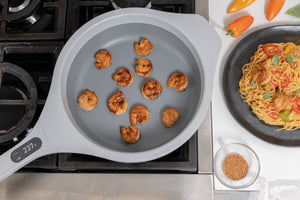 Temperature Sensor
The sensor allows you to keep track of the cooking temperature by seeing it directly on the LED display screen. Easily cook within your desired temperature and avoid oil smoke points and overcooking your food.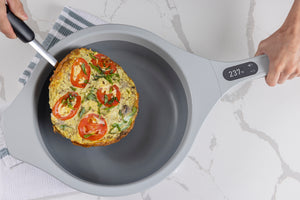 Ceramic Non-Stick Coating
Intellipan has ceramic coating that is free of PFOAs, PTFEs, BPAs, and other potentially toxic materials.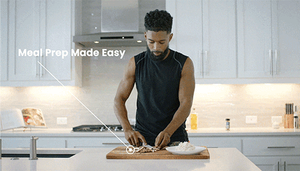 No Smartphone App Required
With the built-in Intellipan of the pan, there's no need for a separate food scale, phone app, or other kitchen tool to help keep track of your cooking and macros.